"I feel like one of the luckiest people in the world to be in the profession I am in. Family is the most important thing in my life, and I feel so lucky that I get this opportunity to work with both my family and other families every day! Being able to give both kids and adults smiles that they can show off to the world is both fun and rewarding.
"Every patient is unique and different. That is what keeps my job exciting! Not only is every patient's smile different, but their personalities and stories are different as well. Trying to figure out what treatment is best for each patient is like solving a new puzzle each day." – Dr. Borenstein
Dr. Krisena Borenstein attended dental school at the Harvard School of Dental Medicine. Then she completed a three-year residency in orthodontics at UCLA, where she earned a master's degree in oral biology, as well as her certificate to practice as an orthodontic specialist for children and adults. She has also been given the opportunity to work as a faculty member at the UCLA School of Dentistry in the Orthodontic Department. She finds it very rewarding and fun to work directly with the current orthodontic residents in the clinic.
Both Drs. Fell and Borenstein attend many continuing education meetings and conferences. Their mission is to stay up to date with the latest technology in the field in order to provide the best care for their patients.
Dr. Borenstein is a member of the American Association of Orthodontics, the Pacific Coast Society of Orthodontics, and the Academy for Orthodontic Excellence, as well as other orthodontic study clubs. The combination of those organizations, as well as her affiliation with the university, gives Dr. Borenstein exposure to all the latest developments in the orthodontic field.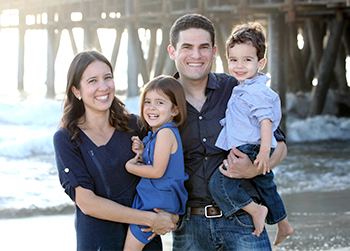 Outside the Office
Dr. Borenstein and her husband have two kids, Kate and Ben. As a family, they love spending time at the beach. Dr. Borenstein's personal interests include alpine skiing, exploring new places, and trying new restaurants. This year, she is the President of a charity group, the Luminaires, a charity that raises money for the Doheny Eye Institute, whose mission is to conserve, improve, and restore human eyesight. She is also involved with the March of Dimes and the Independent School Alliance charities.