We recognize that all of our patients are unique and deserve to receive orthodontic care that reflects their individual needs. Our experienced and talented team is committed to working with you and your family to create a comfortable, stress-free, and rewarding orthodontic experience every time you visit our practice.
We are pleased to welcome you and your family, and we look forward to working with you.
Avid
Invisalign Coordinator/Dental Assistant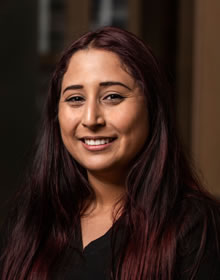 Avid has been a member of our team for 4 years. She is our Invisalign coordinator who makes sure that all our patient's cases get submitted and received properly to ensure everyone receive their aligners in a timely manner. She herself has had Invisalign treatment with our doctors and is a great resource for any of your Invisalign questions!

Carol
Financial Coordinator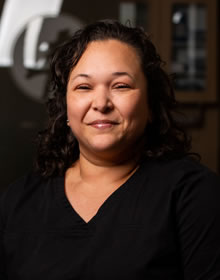 Carol is our awesome rock-star financial coordinator who has been with our team for 25 years! She is responsible for running the front office, managing patient accounts, and handling insurance coordination.
"While my duties are many, they are worth seeing our patients' final results and their big, mega-watt smiles! I love my team and our doctors! We all work hard and get along well. On top of everything, our doctors still make time for family and their continued dedication to keep up to date with the latest technology and improvements in orthodontics."
I'm a single mom of a wonderful 15-year-old son (who had braces for a couple of years and smiles ear-to-ear!). I'm very lucky and thankful to have my large family close by, and see them often for birthdays, anniversaries, graduations, baby showers, weddings, and funerals. You name it — we are doing it and doing it all together! I enjoy volunteering at my son's school, watching his sports activities, watching movies, going out to dinner, going to the beach, or just staying home with him and cooking together.
Denice
Sterilization Technician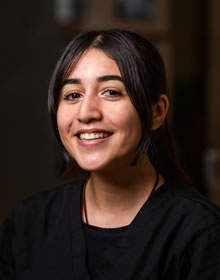 Denice joined our team 1 year ago. She is in charge of making sure our clinic is clean and our dental instruments are sterilized properly. She has one of the most important jobs in the office and she is 100% dedicated! We are lucky to have her on our team.
Leydin
Certified Orthodontic Assistant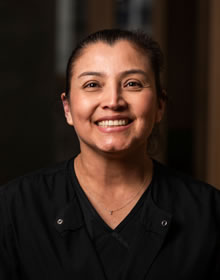 Leydin is a Certified Orthodontic Assistant who has been with our practice for 23 years! She has a ton of experience with many years under her belt with our doctors. She herself has undergone Invisalign treatment, and now is helping her son, Nathanael, with his Invisalign treatment. Leydin specializes in helping patients who are highly anxious feel more comfortable in the office. Her calm demeanor and gentleness are appreciated by all!
"I enjoy being around people, especially when I know I am able to help them in a way that will positively affect their lives forever. Receiving orthodontic care is a great way to improve the way you look and feel, and I am excited about being a part of our patients' transformations. I love the support that the doctors give the staff to learn and grow in the orthodontic field. The team at this office is amazing; everyone works really hard to make our patients smile!
In my free time, I love helping out at my church and spending time with my husband and son."
Joseph
Treatment Coordinator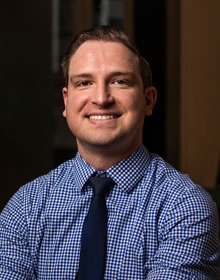 Joseph is our treatment coordinator who joined the Culver City Orthodontics team 5 years ago. His main responsibility is to help new patients understand their orthodontic treatment needs and communicate what to expect through their smile journey.
"Although I have many responsibilities at the front desk, I get the most satisfaction interacting with our patients, who vary greatly in ages and backgrounds, as they enter and leave the office. I enjoy meeting and talking to people and try hard to impress on our patients the friendly, professional feeling of our office. I find it very rewarding working in a well-organized, professionally run office that is dedicated to providing excellent care for our patients. Dr. Fell and Dr. Borenstein set the tone in the office with their well-respected abilities in orthodontics, their hard work, and their care for our patients.
Within the past year, I have returned to the South Bay area where I grew up after living in Santa Barbara for four years. I obtained my Bachelor of Arts at UCSB and working there for a year. I love being back among my family and old friends. In my spare time, I enjoy playing sports, including golf and soccer, and watching my favorite sports teams, the Dodgers and Lakers."
Rosie
Registered Dental Assistant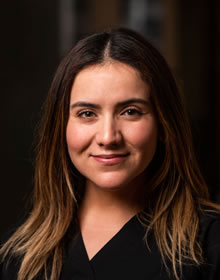 Rosie is a Registered Dental Assistant (RDA) who has been working in the orthodontic field for 8 years. She is an expert with brackets and wires as well as Invisalign. When Rosie isn't in the office, she enjoys spending time with her 6 year old son.
Lauren
Orthodontic Assistant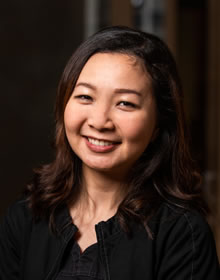 Lauren joined our team 1 year ago. She is a dentist and orthodontist from Indonesia who moved to the United States when she married her American-Indonesian husband. Lauren received her dental degree in 2009 and orthodontic certificate in 2013. Lauren is expecting her first baby in January 2020!
Oneida
Registered Dental Assistant
Oneida has been part of the Culver City Orthodontics Team for 10 years! She is a registered dental assistant who is an expert with brackets and wires as well as Invisalign. She is also in charge of our dental lab work.
"I work hard to make each patient's office visit a positive experience. I enjoy working here and being able to interact with so many different people every day. I love the team and doctors with whom I work, as well. We all work very well with each other; everyone is willing to learn new things and teach each other.
Outside the office, I love trying new foods and spending time with my family, especially my 1-year-old son!"