EXPERIENCE
As a mother-daughter team, Drs. Fell and Borenstein have experience and knowledge that comes with years of practice. We have been in Culver City for over 30 years. The practice is well established and we have a good working relationship with many dentists in the area.
BOARD-CERTIFIED ORTHODONTIC SPECIALISTS
Both our doctors are diplomates of the American Board of Orthodontics, a distinction held only by 47% of practicing orthodontists.

FAMILY PRACTICE
Because both of our doctors are moms (and related!), they are fantastic at treating patients of all ages. From the youngest patients at 5 years old to the oldest patients in their 80s, they work together well, bouncing ideas off each other to create the best customized treatment plan for each patient.
INVISALIGN DIAMOND PLUS PROVIDERS
Our doctors are Invisalign Diamond Plus Providers, which means they have the experience and expertise to provide you with the highest level of clear aligner therapy. Dr. Fell and Dr. Borenstein have treated thousands of patients with Invisalign!
ESTHETIC OPTIONS
In addition to Invisalign, we offer other esthetic orthodontic options such as clear braces and lingual braces (hidden braces/behind the teeth braces).
HIGH-TECH
Our office is high-tech, featuring multiple intraoral digital scanners (impressions can often be avoided), and a digital X-ray machine to minimize radiation exposure to patients. Patient charting and imaging is also all digital.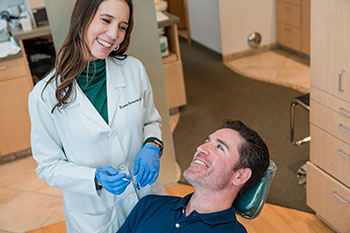 HIGH QUALITY CUSTOM TREATMENT
We provide high quality orthodontic treatment using some of the best orthodontic brackets on the market, Damon® Smile.
Our doctors take the time to listen to YOUR needs and desires to create a custom treatment plan just for you. Some patients are looking to address just their front teeth for esthetics, and others are interested in just correcting their bite. Every single patient is different and we are not an office where everyone gets the same treatment plan.
Both Dr. Fell and Dr. Borenstein are part-time faculty in the UCLA Department of Orthodontics in the School of Dentistry. Education is important to both doctors and giving back to the profession is important to both of them. Dr. Fell works directly with residents to help them achieve board certification. Dr. Borenstein does a treatment-planning seminar with the current orthodontic residents as well as serves as an attending in the UCLA orthodontic clinic where she helps oversee residents in their patient care.
AVAILABILITY (SATURDAY, MORNING, EVENING HOURS)
We are open 5 days per week. We have some evening office hours, some early morning office hours, as well as Saturday hours so less school and work have to be missed.
We pride ourselves on running on time. We know that these days, people are busy. We respect your time and aim to see all our patients within five minutes of their scheduled appointment time
We have a doctor on call 24/7. Emergencies are always addressed immediately.
AFFORDABILITY
Flexible interest-free payment plans make treatment more affordable.
We accept most PPO orthodontic insurance and will work with each patient to maximize their insurance benefits and flex spending accounts. Our entire team at Culver City Orthodontics is dedicated to work together in helping you achieve your most beautiful and healthy smile. Contact our office to schedule an appointment today!