"My goal has always been, and continues to be, to provide the most up-to-date technology and treatment and the most pleasant experience possible for all of my patients." — Dr. Fell
Dr. Vacharee B. Fell has practiced in Culver City for more than 20 years. She specializes in orthodontics and dentofacial orthopedics for children and adults. Dr. Fell completed her postdoctoral training in orthodontics at Northwestern University in Chicago, where she received her Master of Science and certification in orthodontics from its School of Dentistry. Her master's thesis research, "Enamel Surfaces Characteristics on Removal of Bonded Orthodontic Brackets," was published in the American Journal of Orthodontics & Dentofacial Orthopedics.
In 1989, Dr. Fell achieved board certification as a Diplomate of the American Board of Orthodontics (ABO). Board certification is the culmination of a five- to ten-year process of written and oral examination and an independent review of treated patients. This distinction is held by approximately 25% of practicing orthodontists. While maintaining a full-time private practice, Dr. Fell also holds an academic appointment at the UCLA School of Dentistry, Orthodontics Department. In addition to teaching in the clinic part-time, she helped to develop and now teaches the course for the UCLA orthodontics residents to prepare them for ABO certification.
Dr. Fell is an active member of the American Association of Orthodontists, the Pacific Coast Society of Orthodontists, the California Association of Orthodontists, the American Dental Association, the California Dental Association, Western Los Angeles Dental Society, American Association of Women Dentists, and the Los Angeles Association of Women Dentists. She is also a member of the advisory board for the Dental Hygiene School at West Los Angeles College.
Outside the Office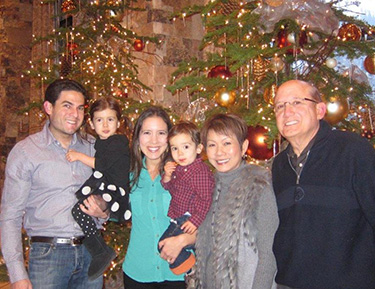 Dr. Fell is married and lives with her family in West L.A. She enjoys tennis, alpine skiing, and traveling. She often visits her family in Bangkok, Thailand and has lectured to dental students and faculty there.